Transform Your Orthotic & Prosthetic Practice Today
Education. The key to increasing your referrals. We can make it easy for you.
Growing an O&P Business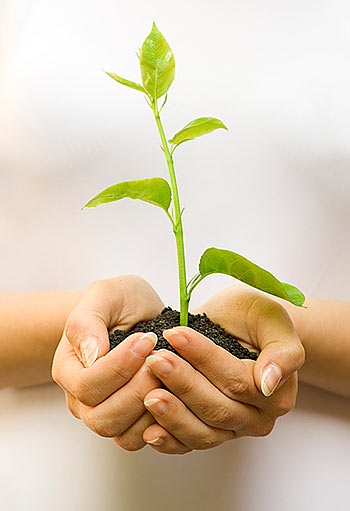 CEC Can Help You Grow Your Business
We help O&P practices and manufacturers of all sizes.
Whether you are opening a business in a new market or you've been established for years, we can help you earn new referrals. CEC works with O&P facilities of all sizes from multi-office, multi-state practices to small "mom and pop" patient care facilities.
The current health care climate has made the orthotics and prosthetics industry a challenging environment in which to grow and thrive. Many practitioners do not have the time or resources to find new referral sources; managing everything from audits to accreditation, as well as patient care, sometimes marketing ends up on the back burner.
CEC can provide you with an education-based marketing platform that will:
differentiate your business from your competitors
solidify your position as the O&P expert in your market
provide opportunities for you to meet new referral sources
develop and maintain meaningful relationships
All you have to do is teach people about what you do.
Increase Referrals from Existing Clients
Our education-based marketing platform will help you earn more referrals from therapists you already know.
Solidify your existing relationships by regularly providing education to your established referral sources. A regular, ongoing presence in their facilities will be a consistent reminder of who you are and what services your business provides. We're all busy. Even the most loyal referrer needs to be reminded about the services you offer.
Davidson Prosthetics and Orthotics has been very impressed with Clinical Education Concepts. I've never had this many prosthetic patients at one time! My new referrals are coming from the CEC marketing program. Quick story. On my short 1.5 mile commute into work this morning I received two text messages from therapists. One with a new BK, and the other with a new AK. The funny thing is I've only been teaching the orthotic series! The biggest plus has been our new found relationships with local therapists. Which equals referrals.
—Mollie Matthews, CPO, co-owner, Davidson Prosthetics & Orthotics
CEC Provides You
Discover New Referral Sources
CEC's education-based marketing platform helps you earn new referrals from therapists you've never met. Most therapists require continuing education credits to maintain their professional licenses and they're eager for information about orthotics and prosthetics.
Teaching our course material in the clinics and facilities where therapists see their patients will solidify your position as the local prosthetic and orthotic expert. Having a consistent presence in their offices will give them the opportunity to get to know, like, and trust you.
No more lunches. No more off-the-cuff in-services. Deliver professional, approved for credit lectures and become an integral part of the rehabilitation team.
I opened my private practice 5 years ago and started with CEC immediately to get my branding out to the local healthcare professionals. As a one-man practice, I was not sure if I was biting off more than I could chew. I quickly realized what a difference this program makes to my practice. I've built relationships with many referral sources. The program has even gotten me into facilities where I was previously unable to "get my foot in the door." I firmly believe partnering with CEC has allowed me to strengthen my relationships with my referrals and continue to grow my practice.
–Marc Werner, CPO, Long Island Orthotics & Prosthetics
CEC Provides You:
Become the Local O&P Expert
How do you want your referral sources to see you? As a caterer, bringing bagels and cream cheese? As a sales rep, trying to get you to "buy" the latest brace? No way! You're a credentialed healthcare professional who plays a critical role in the recovery and wellbeing of amputees and those in need of orthotic assistance. You are the expert in your field!
The best way to showcase your expertise is by presenting a series of courses about orthotics and prosthetics. Providing high quality continuing education about orthotics and prosthetics to therapists is a key component in the rehabilitation team building process that is imperative to quality patient outcomes.
Clinical Education Concepts program has been welcomed by every therapy group offered. It has allowed us to open doors to facilities, which without educational purpose, would not grant you an audience with traditional marketing practices.
—Steven Kramer, Jr., CP, BOCP, Carolina Orthotics and Prosthetics
CEC Provides You
Long-term Marketing Strategies and Execution
Education-based marketing is not a quick fix. This is a commitment designed to achieve long-term, consistent growth. You are teaching a series of courses in therapy clinics. You are providing an ongoing continuing education program, not just random in-services. You will provide therapists with a significant portion of their yearly CEU requirements.
Patient outcomes will benefit from this long-term communication strategy. You will save time answering commonly asked questions in your group presentations. Consistent, scheduled interaction with the therapy community strengthens relationships.
CEC Provides You